Need a Dumpster Rental?
Stop waiting, Receive a Quote the same day!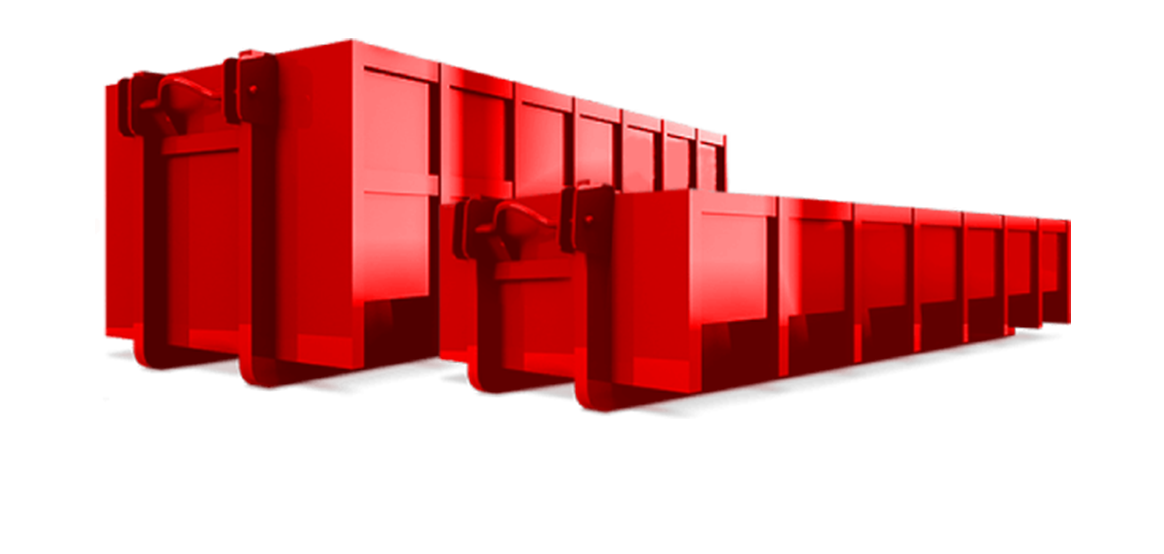 Prompt
We are Ready for all Possible Situations when it comes to our Rental Container. Need your Container Switched out, Need a Large one? No issue! Just give us a call and we will take Care of your needs!
Reliable
Once a Drop-off or a Pull Date is Arranged, we keep our Promises. We know you have a Busy Life and Our Sticking to your Schedule is Important.
Pricing
We Always Try to Remain Competitive. But Pricing seems to Change Every Day. Maybe we are $25 More than Some Other Company, or $25 Less. But Our Service is Always Top-Notch, and There's No Price you can Put on That!
Professional
At Codi Transport our main goal is to make sure you're able to rent a Roll-OffContainer with 100% Satisfaction. We have 20 years of Experience Delivering containers to Homeowners and General Contractors. We Protect your Property and Driveway by Placing Wood Under Container Wheels. We Do it Right!
Courteous
Everyone always likes to ask the question "How have you been in business for so long?". By Being Courteous, Respectful, and Mindful to Each and Every Customer. We only hire Seasoned Drivers who know how to Properly and Safely Operate our Equipment. And we take Pride in Providing you with Quality Service.
Friendly Reliable Services
Home-Owners
Home Remodeling Projects
Do-It-Yourself Projects
Rip-Outs
Clean-Outs
Rubbish
Junk
Debris
General Contractors
Larger or Small
Construction & Demolition Debris
Roofing & Siding
Scrap Metal
Concrete & Asphalt
Brick & Stone
Dirt, Sand & Gravel
Business-Owners
Specialized Business Waste
Industrial Waste
One-time or On-Going
Landscapers
Brush
Trees
Branches
Cuttings
Stumps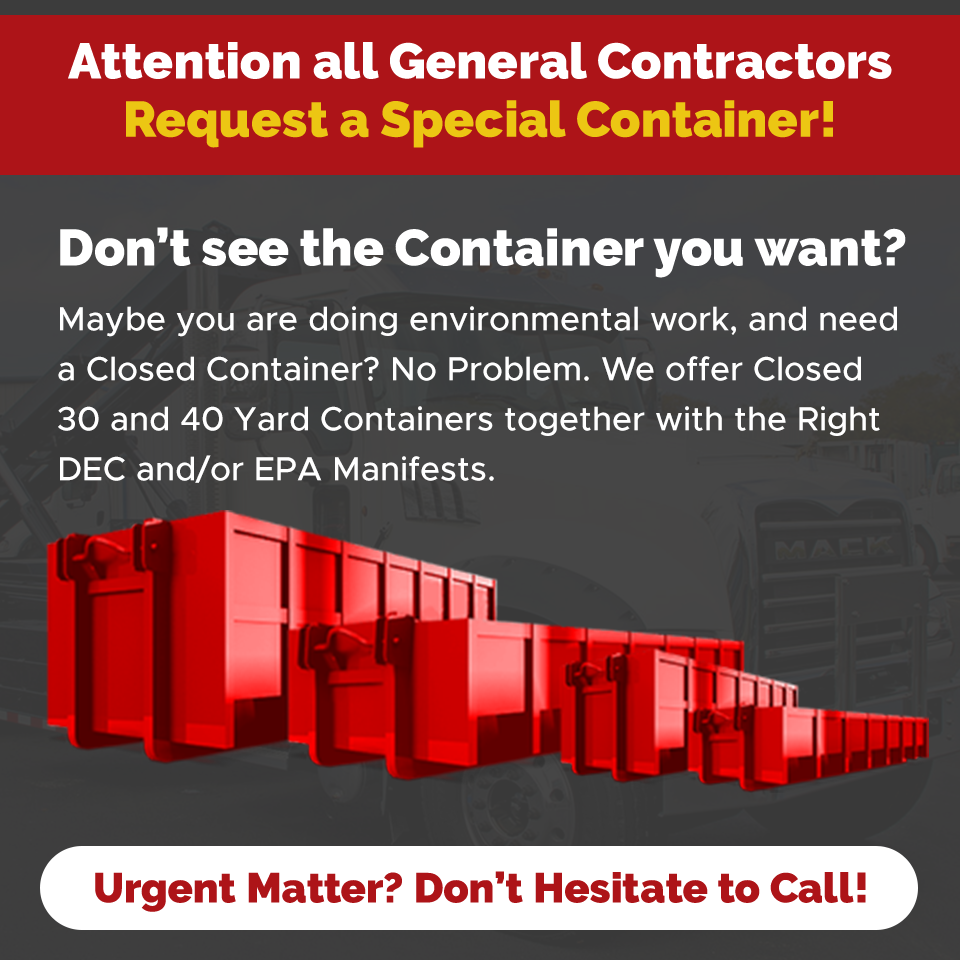 Need a Special Container?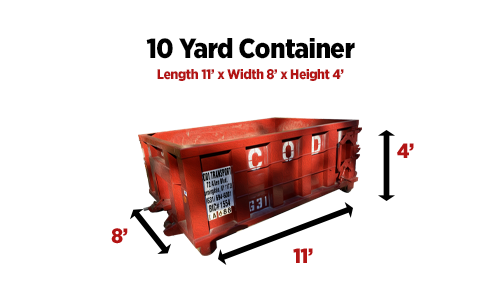 More Details
Looking to redo a Small Bathroom within your house? Our 10 Yard Roll-Off Containers would definitely be your best option!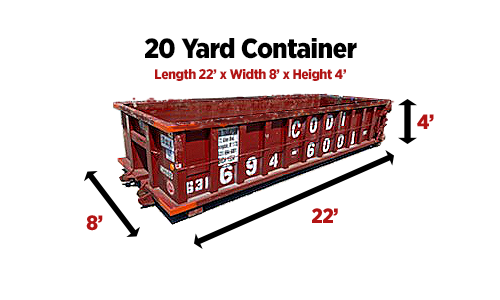 More Details
Got a Medium-Sized Bathroom or a kitchen to redo? Our 20 Yard Roll-Off Container is the Perfect option for you.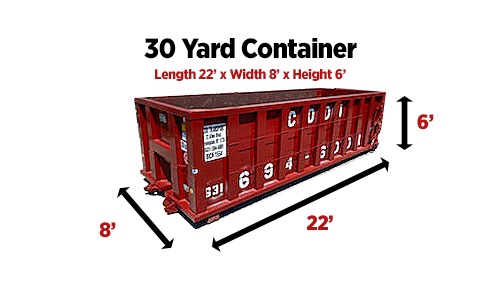 More Details
In the process of redoing your basement? You'll surely have enough debris to throw out within one of our 30 Yard Roll-Off Containers.
Attentional All Contractors
All our Roll-Off Trucks Are Equipped with Tri-Axles with a Minimum of 72,000 lb Weight Limits!
We Provide Our Containers to all General Contractors, Large and Small. We Drop Containers, Open or Closed, for Whatever your Job Project is!
Codi Transport offered me a great quote and dropped off our 20 Yard Roll-Off Container in no time!
I was able to set up a Container drop-off with a Single Phone Call! It even took less than Fifteen Minutes!! I completely recommend Codi Transport to all my friends who need Roll-Off Containers and don't want to deal with the headaches of going back and forth.
Finding a Rental Container on Long Island has always been a pain. Codi Transport was able to get me a 10 Yard Roll-Off Container for my home, and even a 30 Yard Roll-Off for my Barber Shop in West Babylon.
My wife and I decided it was finally time to renovate our basement. Our friends at Codi Transport were quickly able to fit the drop-off of our 30-Yard Container without any issues! We even finished the renovation weeks earlier and notified Codi to see if they'd be able to pick up the container early.
My wife and I decided it was time to finally renovate our Master Bedroom within our home. Codi Transport was quick to schedule us a Roll-Off Container drop-off in no time without any issues whasover.
Finding a Reliable Roll-Off Container rental within the boroughs is usually a complete NIGHTMARE!!! Thankfully Codi Transport gave us the easiest Rental Process even throughout the entire COVID-19 Pandemic!
Need a Delivery to your Home or Job-Site?
If You Make the Necessary Arrangements with your preferred Vendor, We will pick up your materials, and deliver them to your specific location. It doesn't matter whether it's Dirt, Sand, Gravel, Mulch, etc.. etc..

Headache-Free Rentals
We want our customers to go through a Headache-Free Process when renting our Roll-Off Containers.
How Fast Can I get a Container to my house?
As soon as the order process is taken care of, we can quickly get a Roll-Off Dumpster Container of your choice safely dropped off at your location
What Areas do you Serve?
Nassau County with the exception of Long Beach Vicinity, and Western Suffolk from Route 110 to Route 112.
What can I dump in my Rented Container?
Whatever you want to get rid of! It doesn't matter if it's a Home Remodeling Project, Clean-Out, Rip-Out, or Rubbish, Junk, and or Debris. Have to get rid of something different or unusual? Ask Us!
Can I throw out Asbestos Materials Into the Same Container I am using for other things?
No. Please do not place any items you believe may have asbestos. This will contaminate the entire load. If you have any items which may contain asbestos, no matter how little please contact us immediately. Please note, because we have all US, NYS & NYC, and Local Permits, we can separately Pick-up and Dispose of your Asbestos Waste.
How long can I rent my container for?
It doesn't matter if you need your Container for just a day or an entire month. We'll ensure you the best possible price for your situation. Base Rates are Based on a 7 Day rental Period, but we know sometimes projects can take longer.
I think I May need a Bigger Container!
Not a problem. Whether you need another container of the same size, or depending, a bigger one or a smaller one. Just give us a call and we'll make sure to help you out!